Produktinformasjon

Technical Description

Questions and Answers

Warranty
Product Information
---
Elegant and nice charging station with black anodized aluminum
Comes with integrated socket (household socket) for tools and other uses
Enclosure made of polycarbonate and anodized aluminum - Unique design that is durable and rust-free
RFID card reader - Option to activate RFID user access or Plug & Charge
---
Lumina is the next generation AC charging station with a robust construction made of polycarbonate and anodized aluminum. It comes in black. The charging station delivers up to 22kW (32A / 400V / 3-phase) which provides very rapid charging for cars that support this.
Charging status is indicated by LED lights at the top, making it easy to check the charging progress. You have the ability to control the charging process thanks to a dedicated mobile app, and a sophisticated, minimalist design that is valued in international design competitions.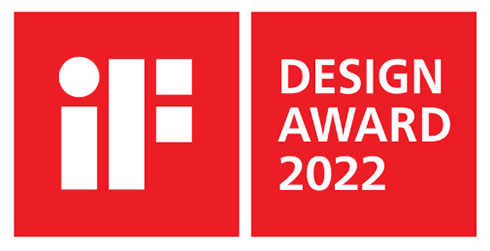 Simple Installation
Lumina can be connected to the power network either from above, behind, or from the bottom of the backplate. This provides flexibility in installation and also makes it easier and less expensive for the electrician to install. The charging box stands out for its modular design which shortens the installation time to 15 minutes. The charging station comes with built-in protection (6mA DC-RCM/RDC-DD) so there is no need for a Type B RCD. A regular Type A residual-current device is sufficient.
Mobile App
ENELION LUMINA App mobile app allows features such as: scheduling charging sessions, start/stop, adjusting the current, changing authorization settings, managing the Schuko socket with a delayed start option.

Integrated Socket
The integrated socket allows you to charge your car at the same time as you charge, for example, your electric scooter. The socket is limited to a maximum of 10A and it is possible to control the socket via the mobile app - on / off, and delay charging.
Expand with More Units - Load Balancing Between Multiple Units
Lumina supports load balancing between multiple units that communicate with each other via their own WiFi. Each charging box creates a common WiFi and allows communication between multiple charging stations and thus load balancing. Automatic load balancing between several charging boxes ensures the utilization of all available capacity on the power circuit when charging:
If one car is charging, the car gets all the available power
If two cars are connected, the power is shared between both based on the maximum set current draw of the charging station
The charging station can also be set from 6-32A and will distribute, for example, a 20A power circuit to 2x10A when both are in use.
User Access
An RFID card reader is standard and can be activated so that the charging station will not charge until an RFID card is read (access control). This makes the charging station suitable for the workplace, housing associations, or at home. The charging station can also be configured open, so-called "Plug and Charge," which means you do not need RFID to start charging and only need to connect, and the charging will automatically start (standard configuration).
Universal Charging Station
The charging station can be adapted to all power circuits and can be configured with 1A steps between 6-32A.
Power Meter
With an integrated DIN rail, it is possible to install both single or three-phase MID-certified meters in each charging box. This gives the possibility to read the power consumption in the charging box or via the app.

Compatibility
Lumina is compatible with all electrical installations, all power grids, and all electric vehicles. Therefore, you can be sure that your investment will last for many years to come. The charging station fits all electric vehicles on the market and is well suited if you have 2 or plan to have two rechargeable vehicles in the future.
---
In accordance with electrical equipment regulations § 21, we are obliged to inform our customers that any electrical equipment intended to be part of a permanent electrical installation can only be installed by an authorized and registered installation company.
Technical Details
---
Charging Connector
Type 2 connector (IEC 62196-1/2)
Charging Mode
Mode 3
Number of Phases
1 / 3
Power Supply
Up to 3x32A (Nipple for up to 5x10mm²)
Power Grid
TN (400V) / IT 230V
Charging Current
Continuous configuration between 6A-32A (1.3-22 kW)
Operating Voltage
230V / 400V
Frequency
50-60 Hz
Power Consumption
< 1w idle
Flammability Class
UL94-V0
Circuit Breaker
3x32/40A, type C
Residual Current Device
Built-in residual current device 6mA DC-RCM
Operating Temperature
-30°C to +55°C
Authorization
RFID/NFC, 13.56 Mhz / Application
Communication Protocols
RFID/NFC reader - Mifare Classic / Free Charge
Integrated LTE/4G modem (requires own SIM card)
WiFi (802.11b/g/n)
WiFi network for local communication
Features
Load balancing
OCCP 1.6 JSON over Websockets
Power Measurement
Possibility for power meter (MID power meter)
IK Class
IK10 (EN 60068-2-75)
Protection Class
IP54
Dimensions
H: 390 x W: 155 x D: 133 mm
Weight
4.4 kg
Certifications
CE
Warranty
2 years
Questions and Answers
---
Does this charging station work on 230V /1-phase or 3-phase IT?
This will work on 230V 1- and 3-phase IT.

Warranty
---
We are proud of our products and it is important to us that you as a customer are satisfied. Therefore, we offer a 2-year warranty on most of our products, with the exception of consumables. Look for the warranty logo to see what applies to this particular product. Our warranty means that the product should function as expected for the entire warranty period (in addition to your rights under the Consumer Purchase Act). Read more about the warranty in our purchase conditions.